Handset Press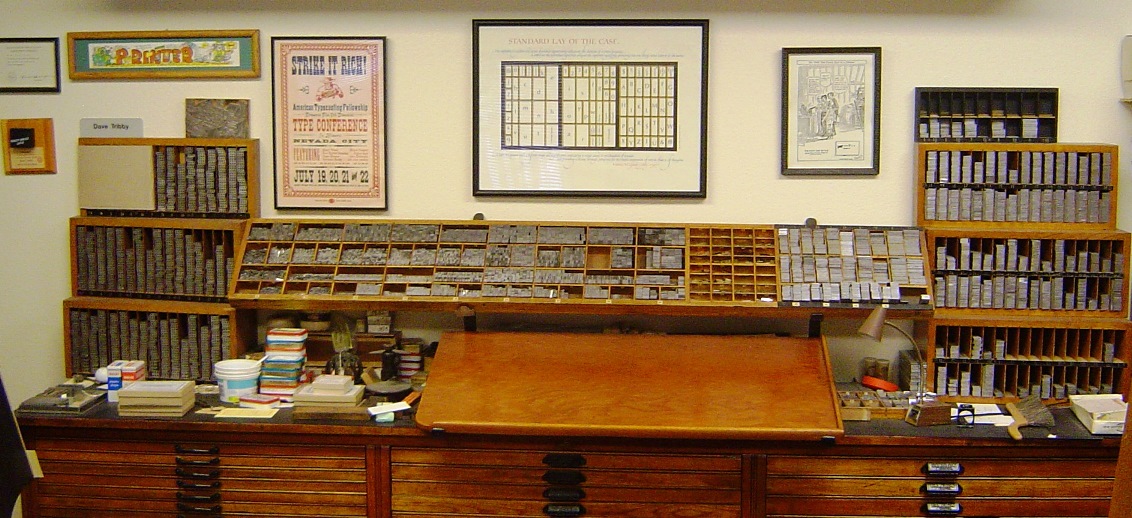 Handset Press, the hobby printshop of Dave Tribby in Sunnyvale, California, consists of four printing presses, fourteen cabinets of type cases, and about four hundred galleys of type and cuts. (As the name implies, no Linotype, Monotype, or photopolymer.) The press is used for whatever jobs the proprietor finds of interest: amateur journals, family greeting cards, wedding invitations, calendar pages, or experiments in typography.
I occasionally post items of interest to Instagram.
Use the navigation bar at the top of the page to access information on this site:
Home

Return to this page.

Examples of Handset Press projects.

Letterpress printing equipment used at Handset Press.

Items that hold the interest of the proprietor: printing organizations, the Liberty platen press, amateur journalism.

A bit more about the press and the printer.
---