Handset Press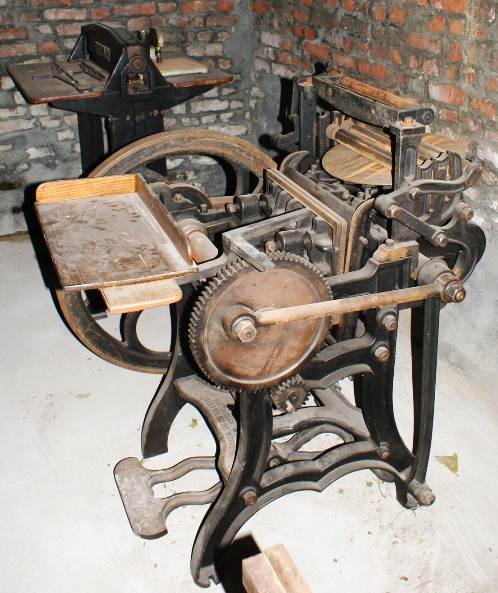 Liberty Press
of Sarah Verroken
In 2013, Sarah Verroken of Belgium rescued a Liberty press from the garbage. She hopes to clean it up and restore it to working order.

This Liberty press shows the 1874 patent extension. Since the manufacturer's name is shown as "F. M. Weiler", it was built after Weiler bought out the business from the Degener family in 1877.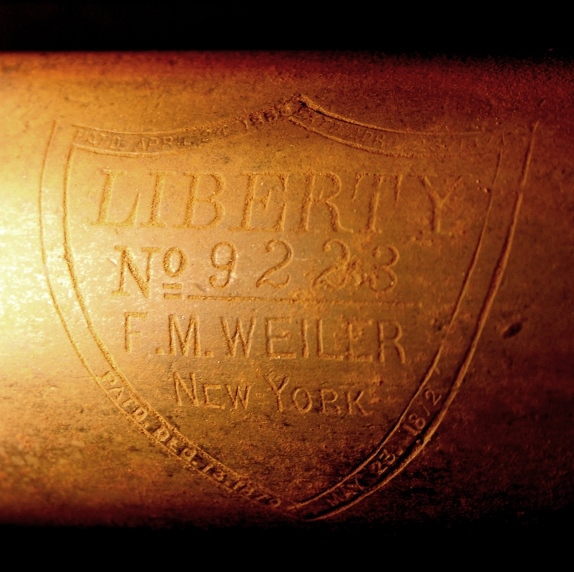 ---
Press Identification Summary
Owner:
Sarah Verroken
Location:
Lessines, Belgium
Manufacturer:
F. M. Weiler
New York
Model:
No. 2A (9 by 13 inches)
Serial Number:
9223
Patents:
April 24, 1860, Extd April 23, 1874;
Dec 13, 1870; May 28, 1872
Throw-Off?
No
Thanks to Sarah Verroken for providing the information and pictures. For further information, visit her portfolio site or blog.
---
Back to the main Liberty Platen Press page
---