Handset Press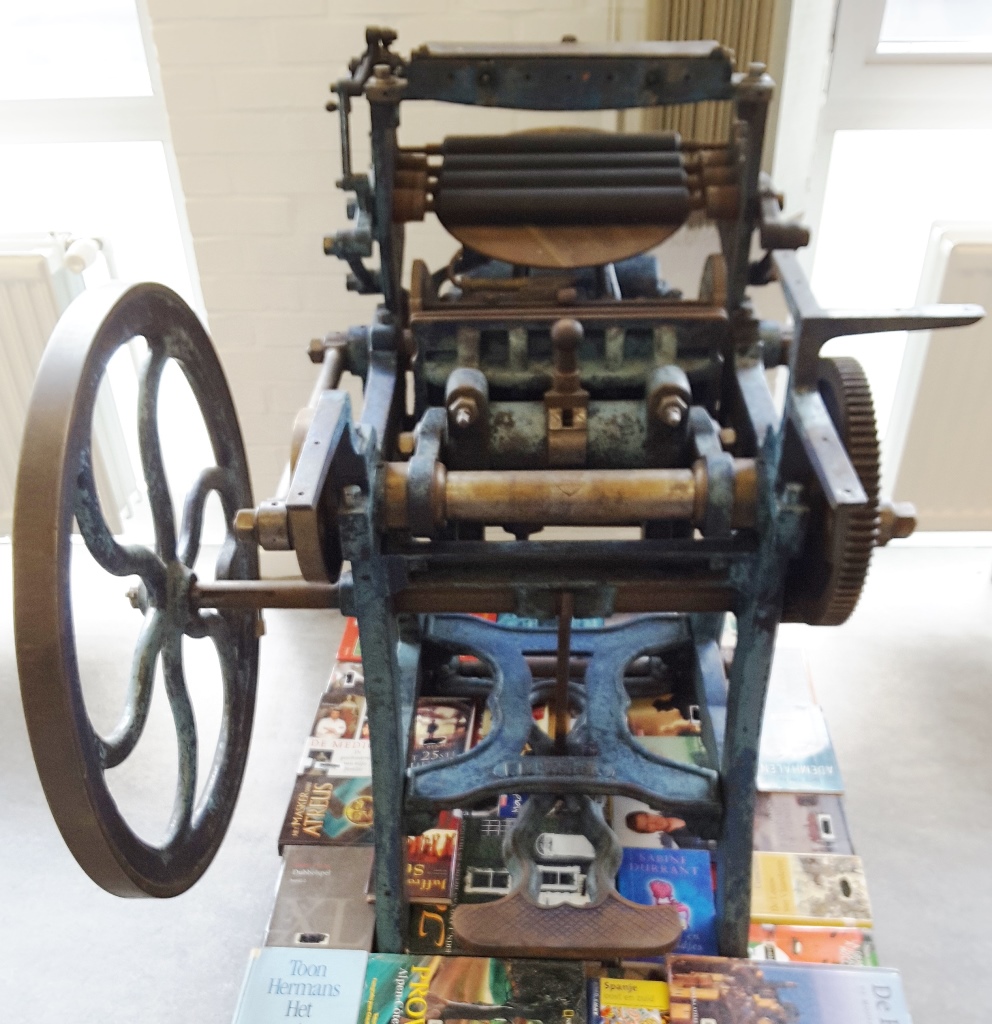 Liberty Press at Maasmechelen Municipal Library, Maasmechelen, Belgium
This press was purchased in the late nineteenth century by a printer in Maasmechelen, Belgium. It was used in that printing establishment by four generations of the Smeets family, until 1973.
In October 2017 the Smeets family donated the press to the Maasmechelen library where. after a thorough cleaning, it was put on public display. (The address of the library is Deken Bernardstraat 5, 3650 Maasmechelen.)
Based on the serial number, the press was probably manufactured between 1895 and 1897, likely in Berlin.
---
Press Identification Summary
Owner:
Maasmechelen Municipal Library
(previous: Smeets family)
Location:
Maasmechelen, Belgium
Manufacturer:
F. M. Weiler
Model:
Serial Number:
12938
Patents:
None listed
Throw-Off:
Yes
---
Thanks to Marc Smeets for providing pictures and information used on this page.
---
Back to the main Liberty Platen Press page
---