Handset Press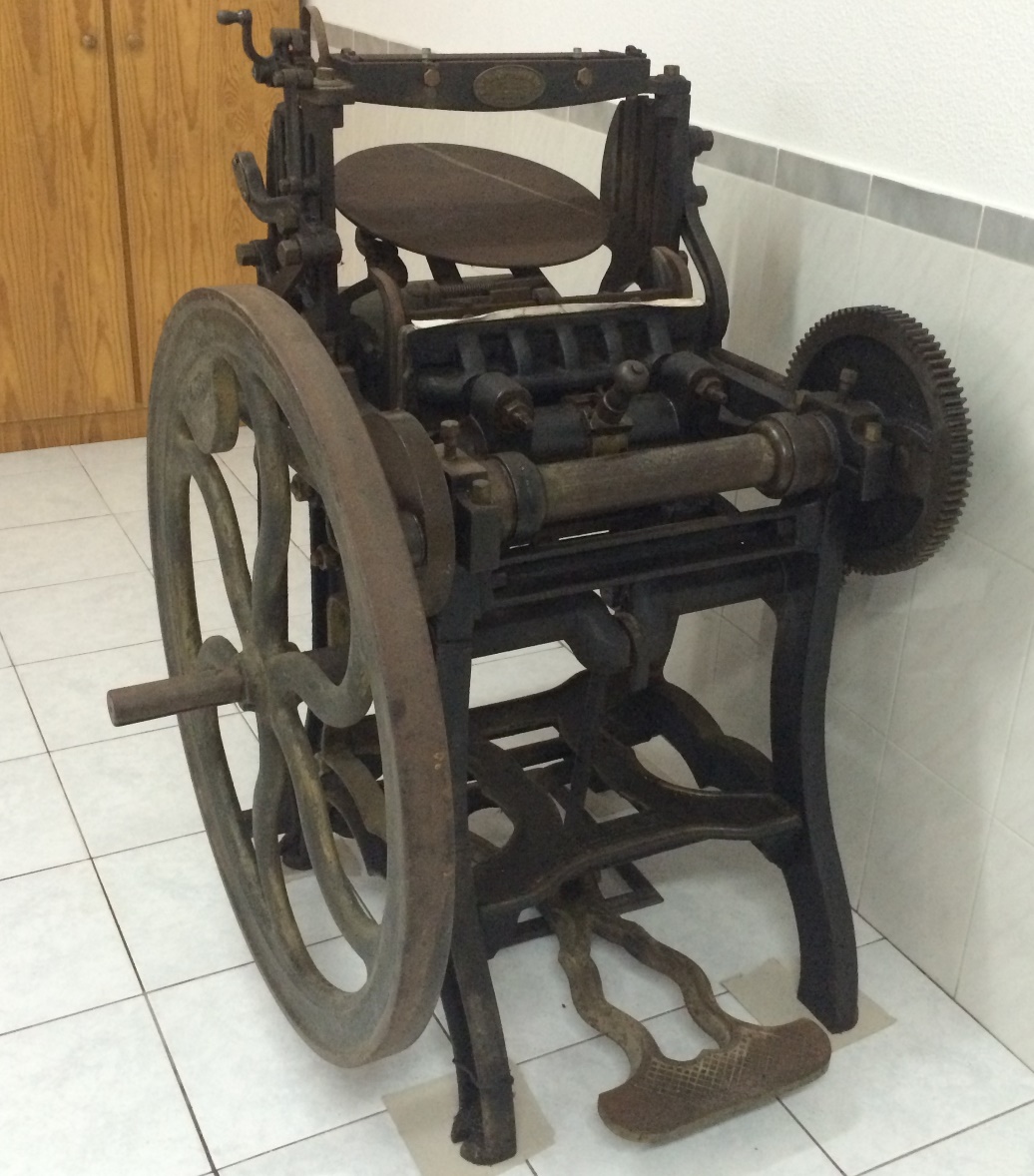 Liberty Press of Luis Nunes
In April 2014, Luis Nunes wrote, "I have found a Weiler Liberty. It is missing the wood tray and ink rollers. I'm no expert, and this press deserves to be well restored. I have measured the frame and it is 23 x 33 cm, so it is a 2A model. It is located in Lisbon, Portugal."

As can be seen in the pictures, this press has a throw-off. "F. M. Weiler" is cast into the flywheel, and the shield on the crankshaft lists New York and Berlin. Based upon the serial number, the manufacture date is probably between 1892 and 1894.

The press was beautifully restored, and then in 2015 put on display at the Biblioteca Municipal de Penalva do Castelo (Municipal Library in Penalva do Castelo), Portugal.
---
Press Identification Summary
Owner:
Luis Nunes
Location:
Municipal Library
Penalva do Castelo, Portugal
Manufacturer:
F.M.Weiler
New York / Berlin
Model:
2A (9 x 13 inches)
Serial Number:
12026
Estimated Mfg. Date:
1892 - 1894
Patents:
None listed
Throw-Off:
Yes
---
Thanks to Luis Nunes for providing pictures and information used on this page.
---
Back to the main Liberty Platen Press page
---