Handset Press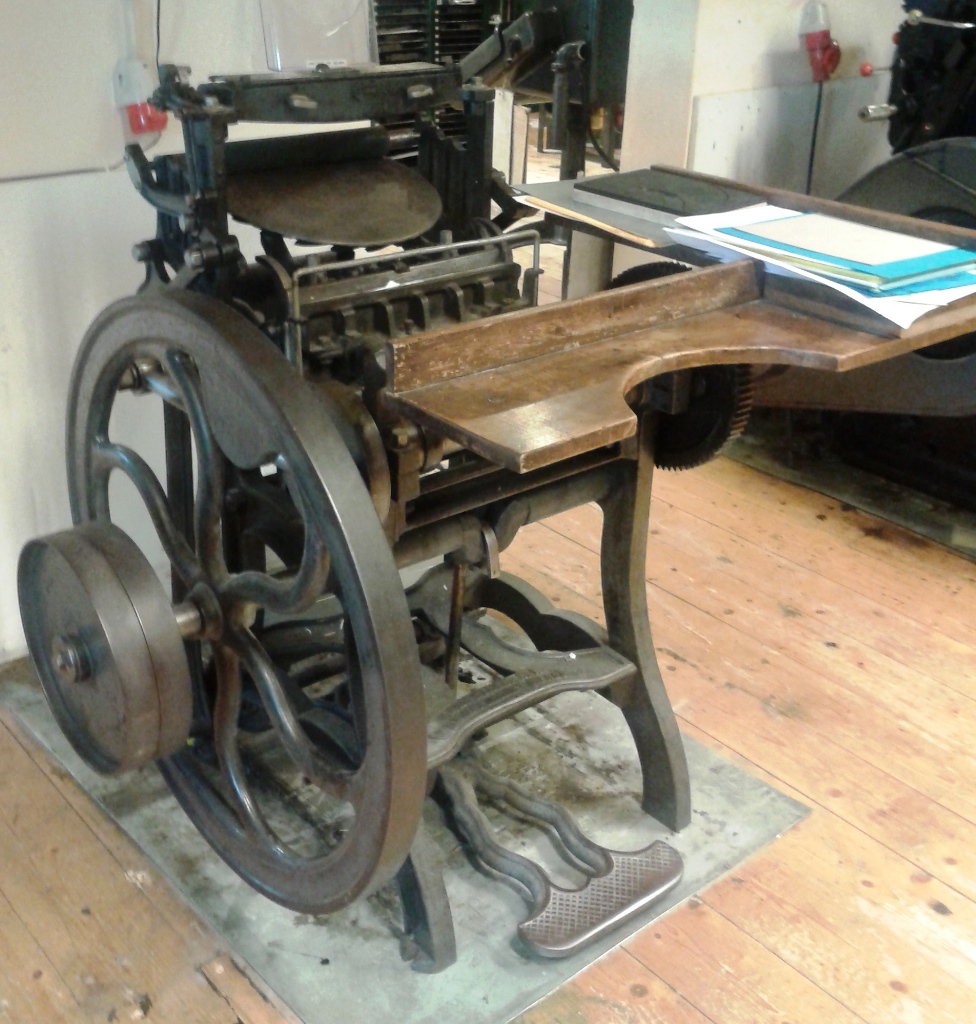 Liberty Press at Drukkerijmuseum Meppel,
Meppel, Netherlands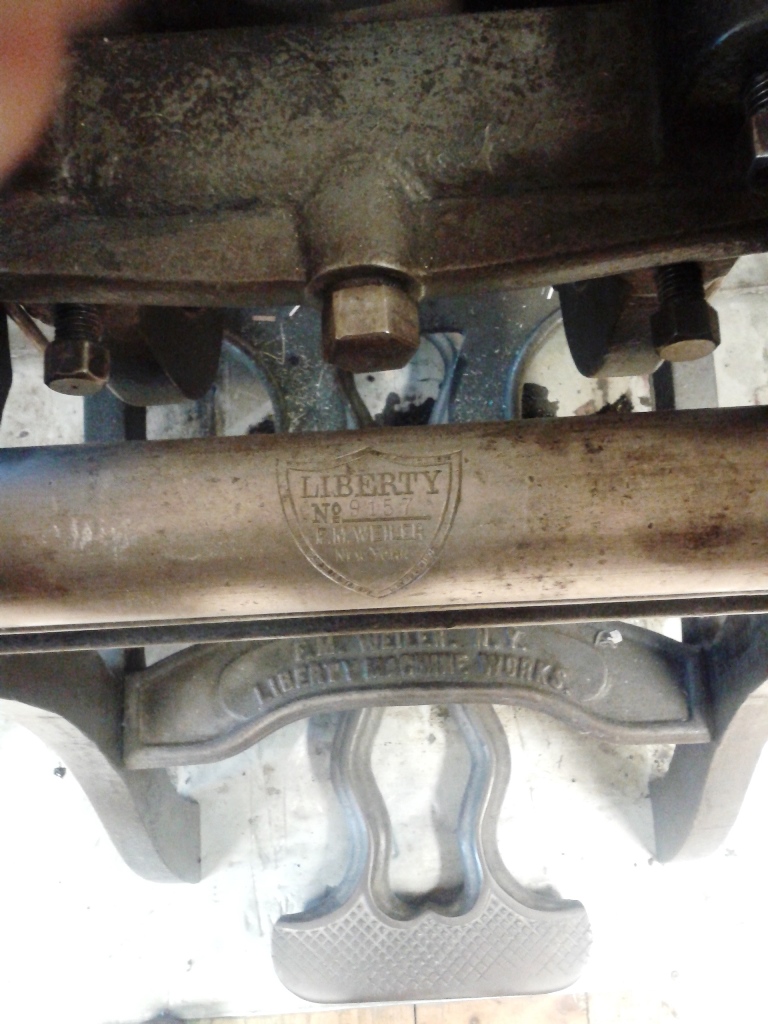 In March 2016 John Cornelisse reported, "Today I came across another Liberty press, with the number 9157. It is located at a museum in Meppel, Holland. The press is in excellent state, and it is still used."
The museum is Drukkerijmuseum Meppel.
Based on the serial number, the press was likely manufactured in the mid-1800s. It has an unusual delivery board, with a semi-circular cutout, perhaps to allow the pressman to get closer to the press. Although a throw-off was found on an earlier Liberty, this one does not appear to have one.
The following pictures from the museum's Facebook photos, dated September 2015, seem to show the delivery of the press:
---
Press Identification Summary
Owner:
Drukkerijmuseum Meppel
Location:
Meppel, Netherlands
Manufacturer:
F. M. Weiler
New York
Model:
Serial Number:
9157
Patents:
April 24, 1860, Extd April 23, 1874;
Dec 13, 1870; May 28, 1872
Throw-Off:
No
---
Thanks to John Cornelisse for providing pictures and information used on this page.
---
Back to the main Liberty Platen Press page
---