Handset Press
Liberty Press at Museum for the Printing Arts in Leipzig, Germany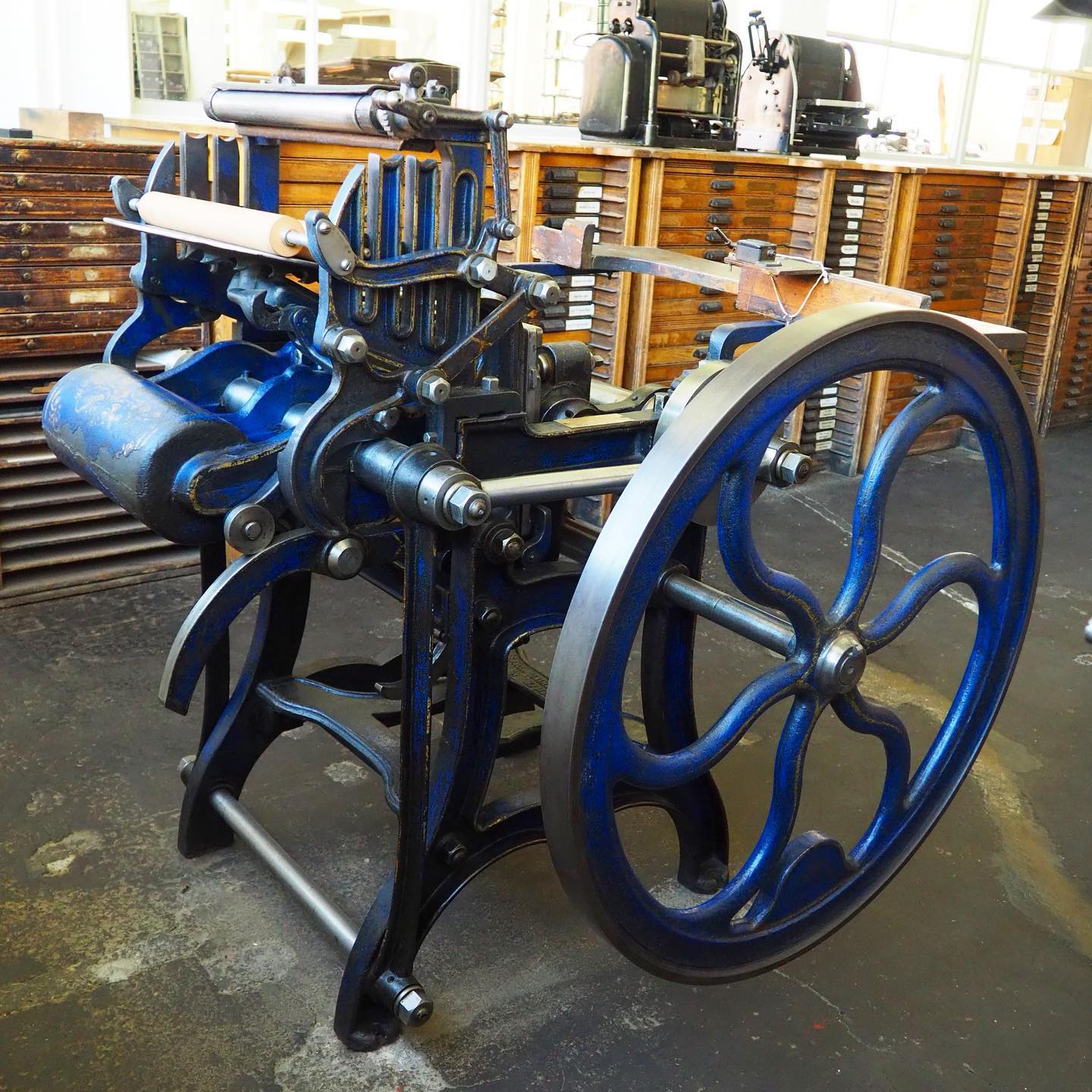 The Museum for the Printing Arts (Museum für Druckkunst) in Leipzig, Germany, has a Liberty press that appears to have much of its original paint, including intricate decorations.

The press has a throw-off, a feature that was patented in 1886. The museum provides the date of manufacture as 1887.
---
Press Identification Summary
Owner:
Museum for the Printing Arts
Location:
Leipzig, Germany
Manufacturer:
F. M. Weiler
New York
Model:
2A (9 x 13 inches)
Serial Number:
10424
Estimated Mfg. Date:
1887
Patents:
April 24, 1860, Extd April 23, 1874;
Dec 13, 1870; May 28, 1872
Throw-Off?
Yes
---
Photos provided on the museum's Facebook page.
---
Back to the main Liberty Platen Press page
---