Handset Press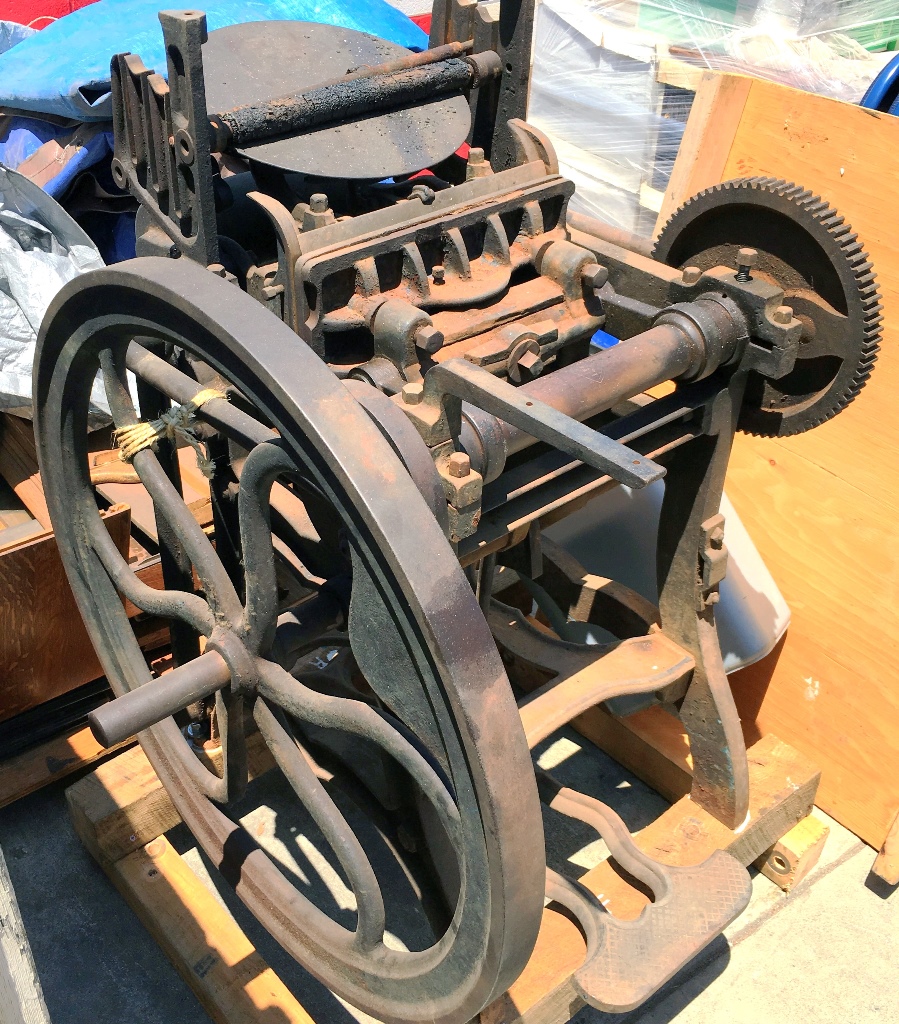 Liberty Press at
International Printing Museum, Carson, California
Purchased by the International Printing Museum years ago, this Liberty press finally arrived in Carson in 2017. These pictures, taken in July 2017, show that a bit of restoration is required.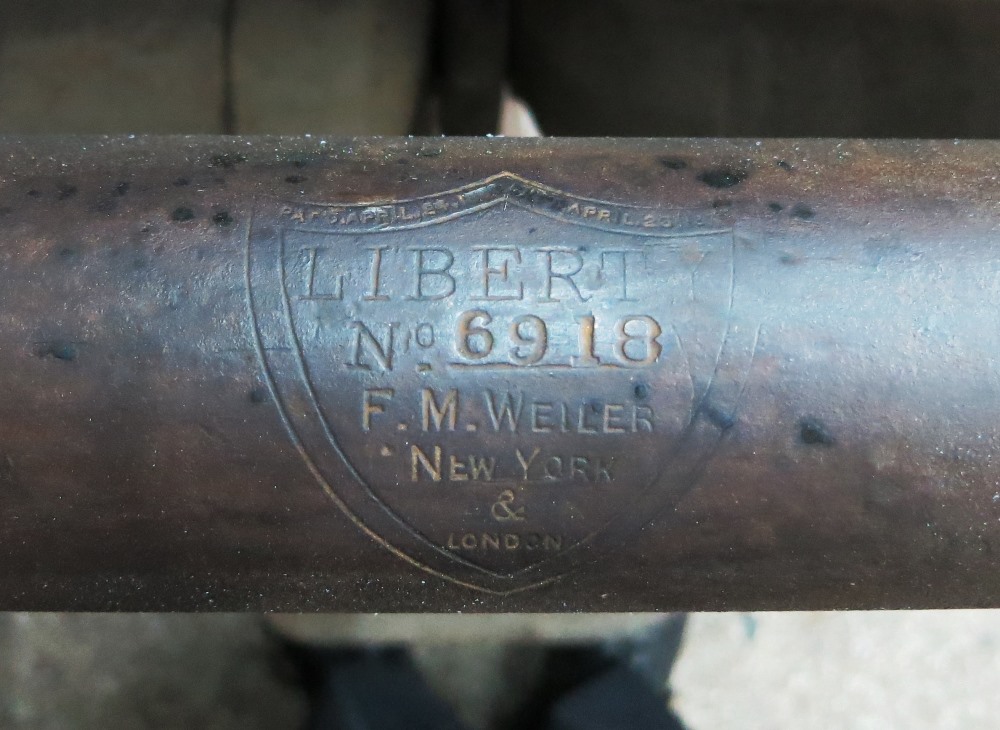 This is the only example of a Liberty press showing the manufacturer as F. M. Weiler of New York and London. Weiler bought out the Degener family's interest in the company during 1877. Since Degener's name does not appear on the press, it must have been manufactured after the buyout. By the time the press with the next-highest serial number, 8173, was manufactured, New York was the only city listed.
Strangely, the Dec 13, 1870 and May 28, 1872 patents that appear in the lower part of the "shield" for both earlier and later Liberty presses do not appear on this one.
---
Press Identification Summary
Owner:
International Printing Museum
Location:
Carson, California
Manufacturer:
F. M. Weiler
New York & London
Model:
2A (9 x 13 inches)
Serial Number:
6918
Patents:
April 24, 1860, Extd April 23, 1874
Throw-Off:
No
---
Pictures used on this page taken by Marjorie Wilser and Dave Tribby.
---
Back to the main Liberty Platen Press page
---