Handset Press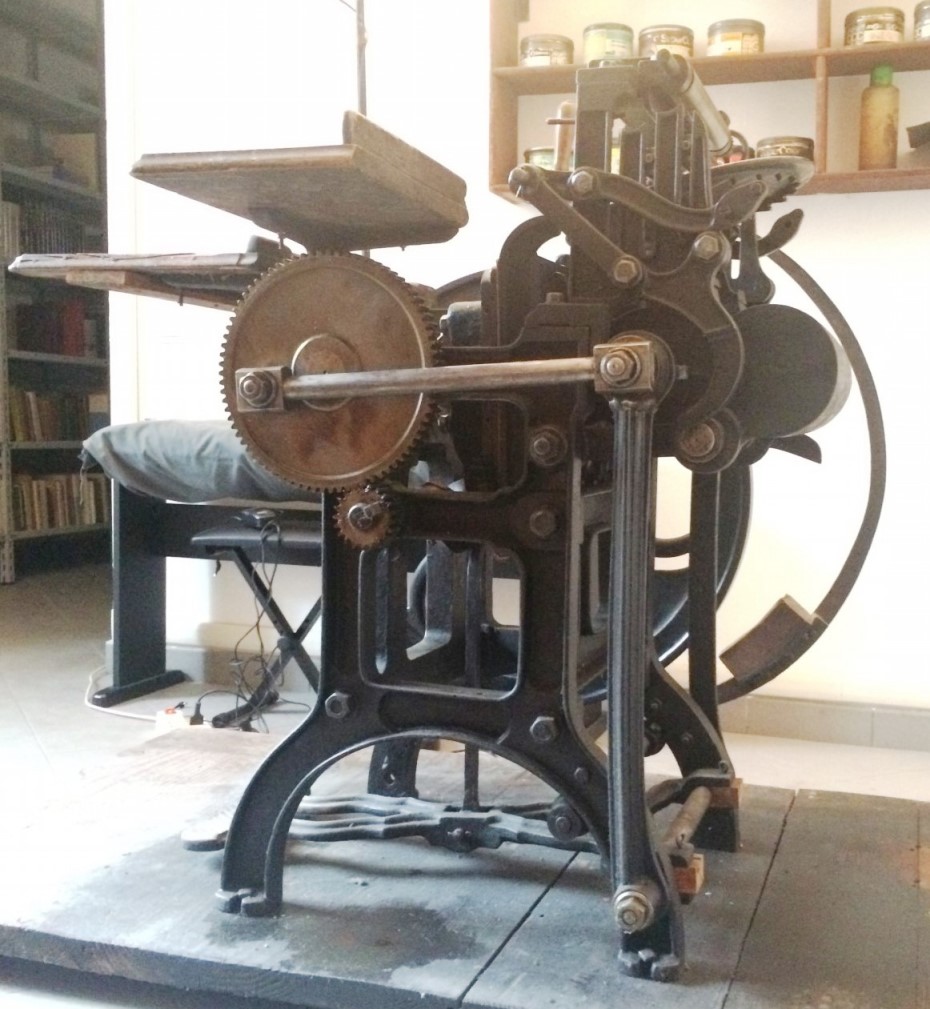 J. H. Rust & Co. Liberty Press
Lendinara, Italy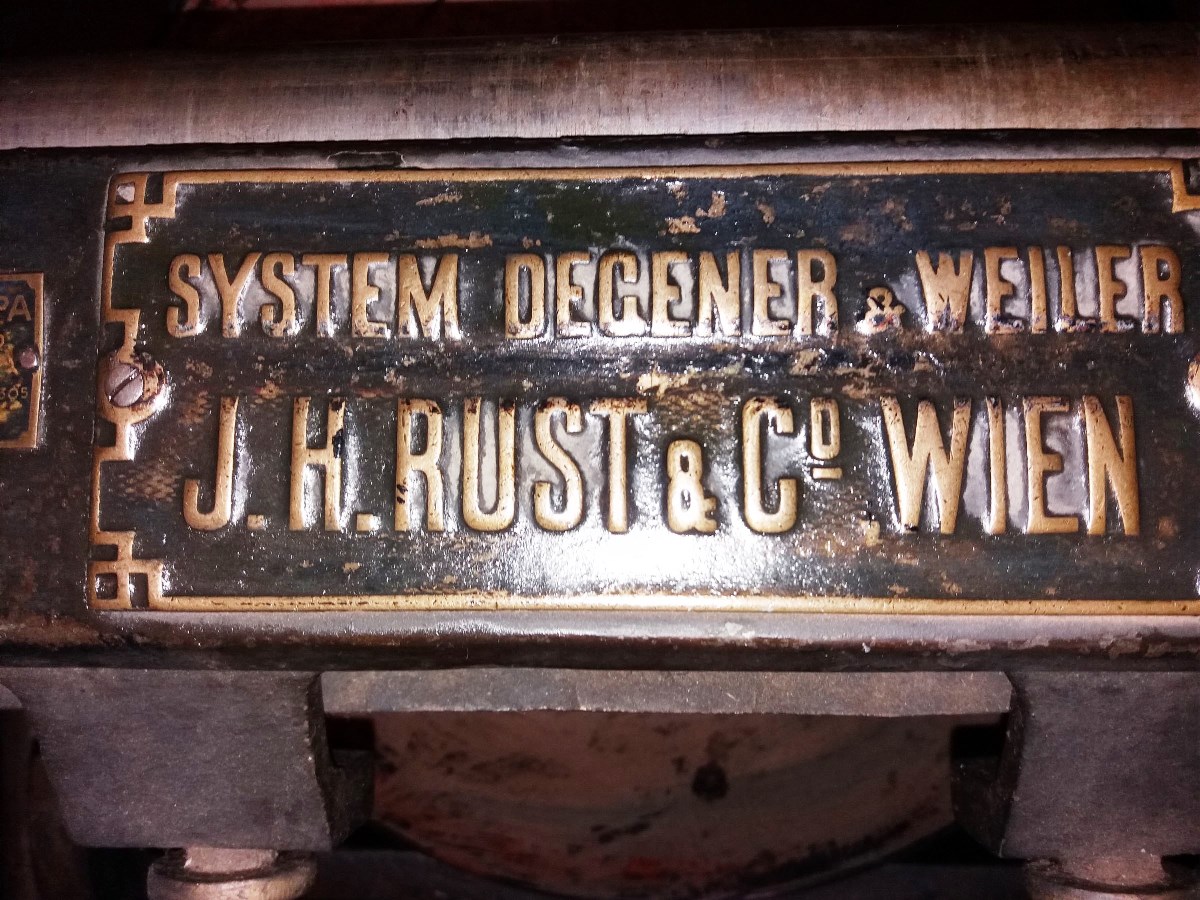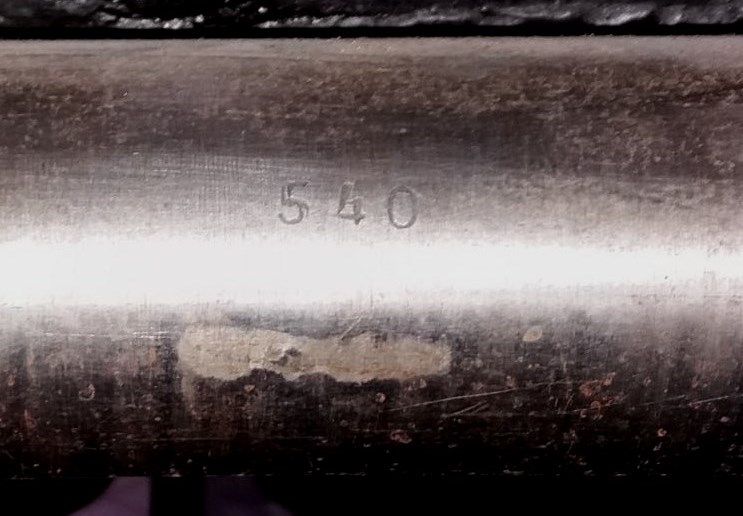 This press was acquired in the 1930s by the Roman Catholic Seminary in Rovigo, Italy, and it was used by the boys who attended boarding school there.
In 1993 the seminary's print shop was closed. The press, type, and other equipment was rescued by one of the former students, Giuseppe Casazza. He had used it at age 11 to print cards for library books.
The press was stored in a family warehouse until 2006, when it was loaned to the village of Lendinara (near Rovigo). The town set up a permanent home for the equipment, where it can be visited by appointment.
---
Press Identification Summary
Owner:
Giuseppe Casazza
Location:
Lendinara, Italy
Manufacturer:
J. H. Rust & Co.
Wien (Vienna, Austria)
Model:
24.5 x 36.7 cm (10 x 15 inches)
Serial Number:
540
Patents:
None listed
Throw-Off:
No
---
Thanks to Giulio Casazza (Giuseppe's son) for providing pictures and information used on this page.
---
Back to the main Liberty Platen Press page
---